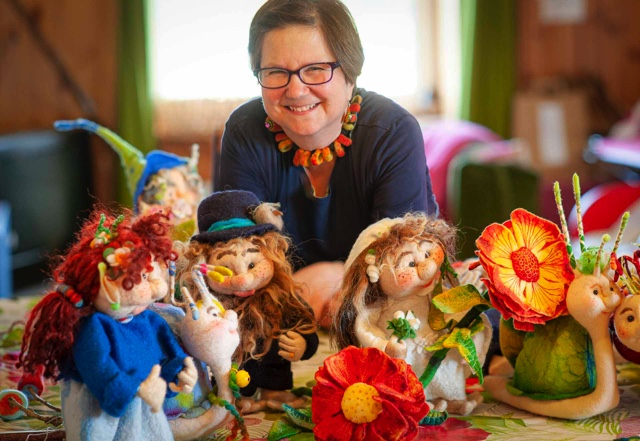 Franziska Creator Of Felt Fairies
Hi, I am Franziska. I create lots of fun objects like the trolls you see here and fairies. I am a wet Felter, that means I manipulate pure wool with warm, soapy water and elbow grease. I am teaching this felting art in my studio in Ireland. With the internet at our fingertips, it's a fantastic opportunity to teach you too this amazing historic art. But most of all, I hope you j enjoy the experience and participate in felting your own bracelet with me.
What To Expect
Ok, so you are new to this wool material and you don't know where to start? You are at the right place here with me. I'll guide you through every step from the start to the end. You will be surprised how easy it is to manipulate the wool under my guidance. During the video you can look over my shoulder and start straight away. Or watch first and then felt your own. I show you two different varieties of bracelets, but I am sure, you will soon be inspired to create many many more in different styles and colours.


You will get...
video content
resources
written text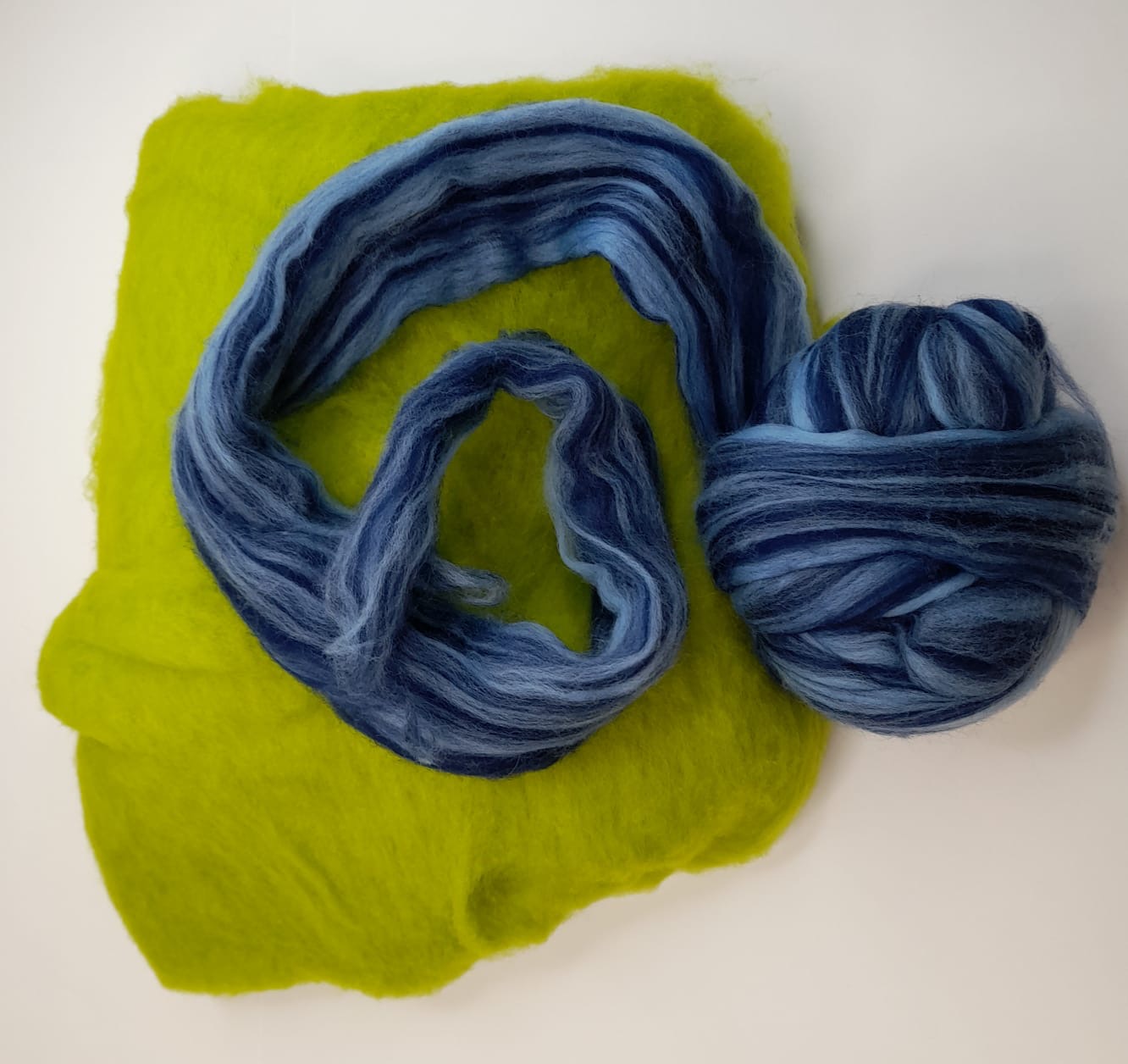 This is what we will need to wet felt our bracelet.
Pure Merino Wool
The recourse link will tell you where you can buy wool.
At the end of this course you will have learned how to wet felt two bracelets like these two.
Our Other Great Courses
Find some other great Workshops run by Felt Fairies Wool Felt Art Courses